Cambus Medical
Cambus Teo. Is based in Spiddal since 2006. Cambus Medical, a Freudenberg Medical Joint Venture partner, specialises in the development and manufacture of technologically advanced Hypotubes and Micro-Component solutions for minimally invasive medical devices.  Cambus Medical has grown to become a globally trusted innovation and manufacturing partner to most leading OEMs. Their experience and knowledge in Hypotube and Micro-component solutions allows them to deliver advanced materials and process manufacturing solutions from new product development through to full scale manufacturing.
In 2012, Cambus Medical entered a joint venture partnership with Freudenberg Medical, part of the Freudenberg group, a 165 year old privately owned global technology group employing over 40,000 people worldwide.
This joint venture allows Cambus Medical and Freudenberg to provide a complete solution to your project needs.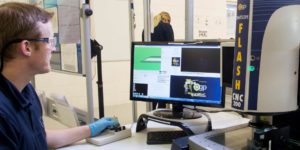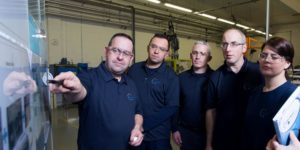 How did the Údarás help?
Údarás provided a production facility and as the company expanded extra space and grant aid was provided based on the company's needs at that time.
This company currently employs over 100 people and many of the staff are university graduates.