Wilde Transformation from the Wilds of Conamara!
Helping You Transform Your Life from gteic@An Spidéal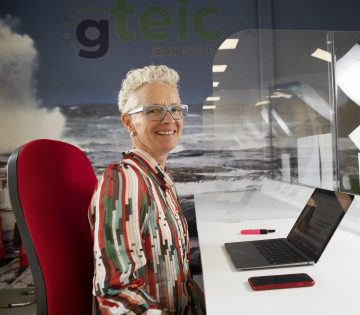 Nemara Wilde has been hypnotising bodies and minds across the globe for over 20 years and now she is assisting her clients to truly succeed in their lives from the invigorating surroundings of gteic@An Spidéal an innovation and digital hub in the Galway Gaeltacht.
"I see people in a therapeutic context for extended time frames and without the reliable internet service provided by gteic@An Spidéal my business would just not be viable. gteic's high speed internet has been a prime asset for the business as I wouldn't have been able to reliably access and serve clients in Ireland and internationally without it."
Wilde Transformation offers Rapid Transformational Hypnotherapy and Transformation Coaching to transform and overcome many of life's common challenges.
"We regularly see clients struggling with confidence, anxiety, stress, addiction, health issues, fertility challenges, sleep issues and business/career issues. Today as a dedicated RTT therapist I work online so that my clients locally and internationally can have their unique breakthrough shifts, leading to success happiness and freedom in their lives."
As a Bodywork Therapist, Nemara owned a well-known Sydney clinic where she spent 15 years working with an extensive list of clients; all of whom were looking for the same results… emotional, physical and mental wellbeing. Having witnessed repeatedly the power of body and mind to transform rapidly,  she acknowledges the innate blueprint we all have for physical, emotional and mental wellbeing. The move to Conamara has not disappointed.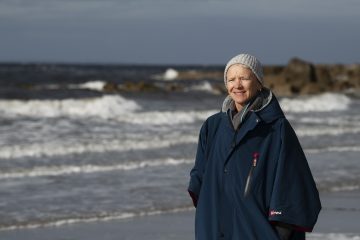 "For me personally I thrive in natural surroundings so the location of gteic@An Spidéal is inspiring. We are situated in the wilds of Conamara, lapping Galway Bay and overlooking the Burren and the Aran Islands.
To step out of the office daily into the raw beauty of this area is a gift… whether it's a quick beach walk, or swim to clear the mind followed by lunch at the local Craft Village café. This enriching environment makes the working day very pleasant, creative and productive.  It brings a quality to my working life that I am not sure would be available elsewhere."
"A year ago I created an international women's online membership community – focussed on empowering women to take charge of their physical, mental and emotional wellness which again would not have been possible without the professional gteic facilities. It was a huge success and I am currently relaunching it to a wider audience.
I have also been developing a proposal for a Destination Spa in Conamara – a concept which would not have materialised without the connections made via the gteic network and Údarás na Gaeltachta."
Nemara Wilde is a Rapid Transformational Hypnotherapist and Transformation Coach and the founder of Wilde Transformation who are located in gteic@An Spidéal. Their packages and programs are available online and in person depending on individual need and location.  www.wildetransformation.com/
gteic@An Spidéal is located 12 miles west of Galway City in the picturesque village of An Spidéal and is a state-of-the-art innovation & digital hub where the unique Gaeltacht culture drives creativity and innovation. gteic@An Spidéal is part of the gteic Gréasán Digiteach na Gaeltachta (Gaeltacht Digital Network) and a growing digital ecosystem which will see hubs in 31 Gaeltacht locations countrywide when complete.
Further information available at www.gteic.ie