Unique History of Weaving in Southwest Donegal to be Preserved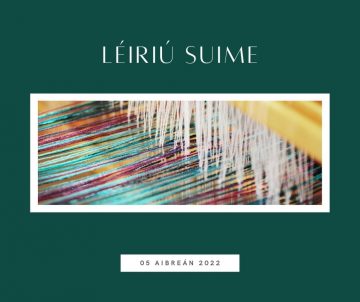 Údarás na Gaeltachta has had a long and varied history with weaving companies and weavers themselves. Southwest Donegal is home to world class textiles, products which have a global following, the craft of weaving is ingrained in the people and communities in that area. To preserve the historical heritage of this industry, Údarás na Gaeltachta is seeking expressions of interest from people / companies to research and compile The History of Weaving in the Southwest Gaeltacht of Donegal.
The textiles and weaving industry is hugely important in creating employment and ensuring the tradition is preserved in Southwest Donegal and is an industry which is central to Údarás na Gaeltachta's remit in the area.
The Donegal Education and Training Board (ETB) has developed the Traditional Weaving Course in Cill Charthaigh to recognise the significant contribution the Southwest Donegal Gaeltacht has made and continues to make to the story of weaving in the county. Údarás na Gaeltachta and the ETB would like to collect and compile in depth knowledge into this heritage, in particular the close links which existed and still exist between Southwest Donegal and weaving.
Interested participants may wish to consider the following key topics: the history of weaving and textiles in Southwest Donegal, the historical context, the evolution of skills and materials, the story of wool including examples of folklore on the subject; an account of some of the key players in the historical development of spinning and weaving in the area:
• The role of McNelis & Co., (1870-1903) Ard an Ratha.
• The role of the Congested Districts Board.
• Alice Hart's (1884) involvement in the development of the textile sector.
• Alexander Morton & Co's carpet factory, which ultimately employed 600 people in four textile manufacturing factories in Killybegs, Cill Charthaigh, Anagaire and Croithlí between the 1901-1904.
• Micheál Óg Mac Pháidín's (Cill Charthaigh) contribution to weaving in the Southwest Gaeltacht.
In addition to the expression of interest, Gaeltarra Éireann and Údarás na Gaeltachta's involvement in the development of the textile sector will also be explored – a history which goes back many years but one which benefitted the communities and companies in which the industry was based.
Additional information can be found here and the submission date is April 5th 2022 at 16.00.