Údarás na Gaeltachta's 2016 budget announced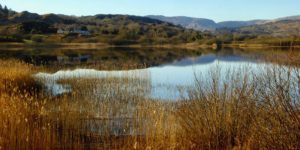 The Government is to provide a budget of €17,510 million to Údarás na Gaeltachta for 2016, almost the same amount that was provided in 2015.
A total €3 million has been allocated to the organisations current development budget. It is from this provision that support will be given to Irish language and community development activities (including the co-operatives, Muintearas Teo, Comhar Naíonraí na Gaeltachta Teo, Ealaín na Gaeltachta Teo).
An tÚdarás welcomes the significant increase in the budget allocation for activities to implement the 20-Year Strategy for the Irish Language, a total €1 million is to be provided in 2016, an increase from €551,000 in 2015. Údarás hopes to receive a substantial share of this funding so it can support the implementation of the language planning process in the Gaeltacht.
A capital budget of €5,687 million has been allocated to the organisation for 2016. This provision aims to support enterprise development and creating employment in the Gaeltacht.
The allocation of €1.9 million for the development of a visitors centre at Teach an Phiarsaigh in Ros Muc, County Galway, is also welcomed by Údarás and ensures the necessary funding required to complete the planned project is now in place.
An tÚdarás welcomes the statement from the Minister of State for Gaeltacht Affairs, in which he states that he will seek further funding for Údarás' 2016 capital budget under the Revised Estimates Programme.