Údarás na Gaeltachta is developing a Consultancy Panel for the Community Development Sector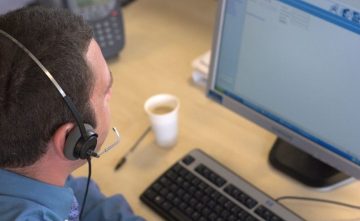 Údarás na Gaeltachta is compiling a panel of consultants for the Community Development Sector in the Gaeltacht. This panel is being established to form a support network for community development organisations to meet any needs they may have for expertise in terms of consultancy or mentoring.
There is a unique network of 33 Co-operative and Community Development Organisations operating in 7 Gaeltacht counties throughout the country.  This is the largest and most extensive community development network nationally.  Údarás na Gaeltachta, in conjunction with the Department of Tourism, Culture, Arts, Gaeltacht, Sport and Media, provides operational funding to these 33 community organisations, which consist of co-operatives and community-based organisations, to enable them to implement community development programmes in their functional area.  These organisations provide vital local services, co-ordinate community development activities and provide advisory services to the voluntary sector.  In addition these organisations are central in the management of digital hubs, renewable energy projects and in the promotion of social enterprise initiatives.
Experts in the following fields will be welcomed on the panel:
Business & Strategic Planning
Fundraising and Income Generation
Human Resources and Staff Management
Sales and Marketing
Governance and Legal Structures
Multimedia and Digital Marketing
Health and Safety
Digital Innovation
Internal Communication
Tenders and Procurement
Leadership
Entrepreneurship
Finance Management
Community Renewable Energy
Marine Enterprises
Tourism
Social Care
The Green Economy
The Digital Economy
It is essential that applicants have at least 3 years' experience in their field of expertise and can provide training/mentoring sessions through the medium of Irish and online if required. Those on the panel must be able to provide training sessions with clear learning outcomes and have previous experience in mentoring individuals or organisations.  Knowledge or expertise in Social Enterprise, Community Cooperatives, Community Development Companies and the Voluntary Sector would be an advantage.
Those who wish to express an interest in the panel and to receive an application form should email afp@udaras.ie before 5pm, December 10th 2021 citing 'painéal comhairleoirí' in the email's subject.