Substantial RRDF announcements for rural Gaeltachta areas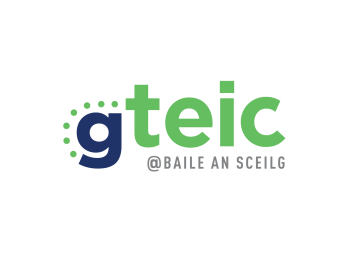 Údarás na Gaeltachta welcomes the announcement by Minister for Rural and Community Development, Heather Humphreys T.D. that capital funding in excess of €2.03m has been approved for Údarás na Gaeltachta to develop a digital hub on the Uíbh Ráthach Peninsula.
gteic@Baile an Sceilg will provide workspaces for up to 50 people as well as providing remote learning and upskilling programmes, support for small businesses to develop and expand, and provide remoting working space for the surrounding region. This project is the latest in a chain of innovation hubs developed by Údarás na Gaeltachta under its gteic Digital Gaeltacht Network.  This facility will become a focal point and centre of excellence in the provision of the support services required by the business community of the Uíbh Ráthach Peninsula and the surrounding region.  As part of the project a Business Development Manager will be recruited for a 3-year period to support small businesses, particularly in their early start-up phase and will ensure the provision of enterprise and local development services.
This good news will support the work of the Uíbh Ráthach Interagency Taskforce which was established in Uíbh Ráthach in September 2017 to implement its Action Plan.  The Taskforce set out challenging, realistic, time-specific measures aimed at addressing the severe population loss, ageing demographic profile and economic decline.  The Taskforce is aiming to attract families and entrepreneurs to this picturesque area in order to address these challenges.  It is hoped it will become a template for other areas throughout Ireland which are under similar pressures and dealing with similar issues.
Údarás na Gaeltachta also welcomes the announcement that €1.8m in funding has been earmarked under the same fund for the Redevelopment of Ailt an Chorráin Harbour which will regenerate a site at the Ailt an Chorráin/Árainn Mhór project putting in place a ferry terminal building, an enterprise building and completing infrastructure works.  This will be a significant facility for the Gaeltacht community and the Árainn Mhór community in particular.
Welcoming the announcement, the Chairperson of the Board of Údarás na Gaeltachta, Anna Ní Ghallachair, said:
"On behalf of the Board, I am pleased to welcome this significant funding announcement under the Rural Regeneration and Development Fund for gteic@Baile an Sceilg in South Kerry's Uíbh Ráthach area.   This is very positive news for the community and entrepreneurs in the area and will greatly enhance the work of the Uíbh Ráthach Interagency Taskforce, which is working diligently to boost employment activity in the area.  The facility will provide support for small businesses and those wishing to return home to work or those looking to make the Uíbh Ráthach Peninsula their new home.

The country's Gaeltacht islands have experienced a decline in population and in order to address this we must now ensure that they have  facilities on a par with those available on the mainland wherever  possible.  This development at Ailt an Chorráin Harbour will benefit the Árainn Mhór community and the sustainability of the island as a place to live and work."

Údarás na Gaeltachta's Chief Executive Officer Mícheál Ó hÉanaigh, spoke of the announcement:

"We warmly welcome this capital funding from the Department of Rural and Community Development in relation to gteic@Baile an Sceilg.  This funding of €2.03m under the Rural Regeneration and Development Fund will enhance an area addressing rural depopulation and economic and infrastructure difficulties.  The gteic@Baile an Sceilg will be centre of excellence for other innovation and digital hubs once work here is complete.  We have placed a particular focus on South Kerry in recent years and this funding will support the implementation of our Action Plan for the area."