Statement from Údarás na Gaeltachta Board Meeting – October 29th 2021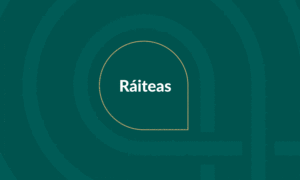 Support for 16 new jobs approved with an investment of up to €1.3m in Gaeltacht companies
The Board of Údarás na Gaeltachta approved a number of projects today (29/10/21) which will result in the creation of 16 new full-time jobs and an investment of up to €1.3m through private and State investments when these projects are underway.
Strategic Hub for the Development of the Floating Offshore Wind Sector off the West Coast of Ireland
The Board of Údarás na Gaeltachta welcomed the research report published recently by the organisation in relation to the possibilities associated with developing Ros an Mhíl Harbour and its surrounding lands as a strategic hub to support the renewable energy sector off the west coast of Ireland.
The Board were unanimous that it was vital that the significant opportunities outlined for Ros an Mhíl Harbour were realised and that Government and community support would be required in the short term to ensure that this important development comes to fruition.  Not only will this project be economically viable and create up to 900 jobs locally, but it would also be hugely beneficial in terms of the clean renewable energy which could be generated off the coast of Gaeltacht areas.
Leanstart Scheme worth €50,000 approved to support Gaeltacht businesses
The Board of Údarás na Gaeltachta approved a Leanstart Scheme with a budget of €50,000 today (29/10/21) which will assist 10 Gaeltacht companies to grow and improve their systems and work practices.   The scheme which will offer a maximum grant of €5,000 or 80% of expenditure will allow eligible companies to implement lean principles in their companies in order to improve competitiveness.  Details and application forms will be published in the coming period.