Statement from the Údarás na Gaeltachta Board Meeting – March 11th 2022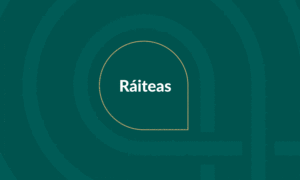 Support for 35 New Gaeltacht Jobs
Support for 35 new Gaeltacht jobs was approved at the first Board Meeting of Údarás na Gaeltachta following the lifting of COVID-19 restrictions.  The meeting was held in gteic@Gaoth Dobhair on the Gaoth Dobhair Business Park, Co. Donegal today (11/03/2022).  At the meeting, Anna Ní Ghallachair Chairperson of the Board, spoke on behalf of the Board and said "It is wonderful to be together again following the lifting of COVID-19 restrictions." She also spoke about of inauguration of Mairéad Ní Mhaonaigh as an artist in residence at gteic@Gaoth Dobhair "It is wonderful that sean-nós songs will be available to people here in gteic@Gaoth Dobhair".
Support for 35 new jobs with a €1.4m investment in Gaeltacht companies approved
The Board of Údarás na Gaeltachta approved a number of projects today (11/03/2022) which will result in the creation of 35 new full-time jobs and an investment of up to €1.4m through private and State investments when these projects are underway. The majority of the projects in which the new employment is to be created related to supporting Gaeltacht companies in Counties Galway, Mayo and Donegal.
 €180,00 fund approved to support companies to digitalise
At an Údarás na Gaeltachta Board Meeting today a €180,000 fund was approved to provide 20 Gaeltacht companies with a Digitalisation Voucher.  The voucher scheme, which will not exceed €9,000 or 100% of eligible expenditure, will support companies who wish to digitise operations.  Companies will be able to use the voucher to deliver a digital strategy, replace a technical service and/or receive consultancy services from recognised experts to develop a digitalisation plan based on the company's needs. The scheme will provide companies with the opportunity to develop further and create more employment as digital strategies and technical services are implemented.