Seeds to be sown in Cill Ulta that could change the farming world!
LAN CTR to partner in cutting edge €1.5m research to improve crop health and reduced chemical usage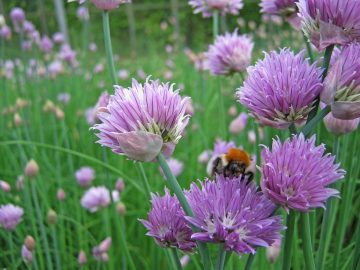 Lárionad Acmhainní Nádúrtha CTR, an Údarás na Gaeltachta client in An Fál Carrach, Co. Donegal, is to participate in cutting edge research regarding new farming methods which could change aspects of farming not only in Ireland but worldwide.
In partnership with University College, Dublin, e-Seed Crop Technology Solutions Ltd, SeqBiome Ltd; and Origin Enterprises Public Ltd Company, LAN CTR will be an integral part of the E-Crop project to develop innovative farming technologies and tools for farmers and the agriculture sector to improve and monitor crop health.  Using cutting edge genomic and biological research and appropriate testing in An Fál Carrach it is hoped to develop innovative methods and tools that will provide further protections to seeds from various diseases hence promoting crop health.
Professor Fiona Doohan of University College Dublin said:
"E-Crop will build new disruptive technologies to enhance the sustainability of agriculture.  UCD will work with the SMEs, Lárionad Acmhainní Nádúrtha CTR E-Seed, SeqBiome and Origin Enterprises to develop novel genomic and biological tools to monitor and improve farm soil health and enhance crop productivity under reduced chemical inputs."
Speaking about the announcement Anna Ní Ghallachair, Chairperson of the Bord of Údarás na Gaeltachta said:
"On behalf of the Board of Údarás na Gaeltachta I congratulate all of the project members and especially our client Lárionad Acmhainní Nádúrtha CTR.  The spirit of innovation is very strong in the Gaeltacht, and as climate change will be central to all in the years ahead, it is fitting that the Gaeltacht should pioneer agenda setting research as in this project in Cill Ulta. This is yet another example of the potential positive impact of Gaeltacht projects."
Funding of €1.5m was announced by the Department of Enterprise, Trade and Employment for the project recently under the Disruptive Technologies Innovation Fund. This €95m fund for Disruptive Technologies which will be invested in the successful projects run by various businesses and education and research institutes over the next three years.  The purpose of the Fund is to drive collaboration between Ireland's world-class research base and industry as well as facilitating enterprises to compete directly for funding in support of the development and deployment of disruptive and innovative technologies.
Eithne Nic Lochlainn, Manager at Lár Ionad Acmhainní Nádúrtha:
"Cill Ulta is proud to be collaborating with UCD and the other members of this project, supporting Ireland's transition to zero-carbon agriculture.  Cill Ulta's primary purpose is to empower our Gaeltacht community to support and sustainably utilize the abundant natural resources of this region.  E-Crop aligns perfectly with this ethos, observing the ways wild plants interact with their environment and utilizing these findings to promote a system of agriculture which works in harmony with nature.  Using innovative technologies to develop a robust economically-viable and ecologically-beneficial Irish agricultural sector, we aim to support farmers as they navigate emerging climate change legislation, providing the means and methods to emerge as leaders in sustainable agriculture."
Speaking about the announcement of the fund Údarás na Gaeltachta's CEO Mícheál Ó hÉanaigh said:
"It is central to Údarás na Gaeltachta's strategy that we develop and support businesses that are based on innovation in Gaeltacht areas and this is an excellent example of the type of industry that is developing new technologies and work practices to ensure their future sustainability and ability for growth.  In addition to this the development of the green economy will be a key feature of the Údarás na Gaeltachta strategy over the next 5 years as we promote this sector in the Gaeltacht."
Lárionad Acmhainní Nádúrtha CTR is a registered charity and social enterprise dedicated to supporting employment in the community. Not only does it continue to provide local, naturally grown produce throughout north west Donegal it has expanded its training to include ecology, sustainability, circular economy, and food sovereignty.