Disruptive Innovation making huge strides in the Gaeltacht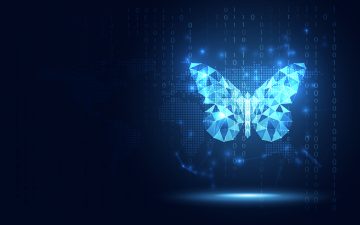 Five Gaeltacht Companies to partake in projects valued at €15m under the Disruptive Technologies Innovation Fund
Five Údarás na Gaeltachta client companies will participate in innovative projects for which funding of over €15m was approved under the Disruptive Technologies Innovation Fund.  This represents a significant achievement for these companies which places them at the cutting edge of the latest innovative research in their fields.
The Department of Enterprise, Trade and Employment announced the details of the €95m fund for Disruptive Technologies which will be invested in the successful projects run by various businesses and education and research institutes over the next three years.  The purpose of DTIF is to drive collaboration between Ireland's world-class research base and industry as well as facilitating enterprises to compete directly for funding in support of the development and deployment of disruptive and innovative technologies.
It is quite significant that five Údarás na Gaeltachta client companies – HiTech Health, ÉireComposites Teo, Aran Biomedical, Novelplast and Lárionad Acmhainní Nádúrtha – along with project partners in third level institutes and other enterprises have seized the opportunity and secured funding to undertake this research and development in the food, medical device, energy and climate change sectors.
Speaking about the announcement of the fund Anna Ní Ghallachair, Chairperson of the Board of Údarás na Gaeltachta, said:
"This funding will provide Gaeltacht companies with an opportunity to undertake research and development in their sectors with the assistance of other enterprises and third level institutions.  The results of their work, when completed, will benefit their businesses and the localities in which they are active. Gaeltacht companies understand the importance of innovation and we are delighted to be able to support them in this way. "
Údarás na Gaeltachta's CEO Mícheál Ó hÉanaigh also commented:
"History has shown that the Gaeltacht community is very resilient with very strong enterprise and innovative qualities, the five client companies in receipt of Údarás na Gaeltachta assistance who received support under the funding prove that theory.   These projects will be at the forefront of research and the most modern-day progress, and not only will the companies and the Gaeltacht benefit from their disruptive efforts, the entire world will benefit also.  We have long since championed innovation in our clients and we congratulate them."
Applications were assessed by panels of international experts against four criteria – quality of the disruptive technology, excellence of overall approach, economic impact & sustainability and strength of the collaboration.
Consortium Members
Project Description
Research Priority Area
Regional Location
DTIF Award*
HiTech Health, Relevium Medical Ltd, Ltd, National University of Ireland, Galway (NUIG)
A complete regenerative treatment for knee osteoarthritis.
Health & Wellbeing
Galway
€7.0m
Aran Biomedical Teoranta, Lifelet Medical Ltd, National University of Ireland, Galway (NUIG)
Development and commercialisation of sutureless polymeric transcatheter heart valve technology.
Health

& Wellbeing

Galway
€2.94m
ÉireComposites Teoranta, Manna Drones Ltd, National University of Ireland, Galway (NUIG)
The MI-DRONE project will address consumer demand for fast, reliable, last-mile delivery using a drone. It will reduce delivery time to 3 mins and decrease emissions by 80%.
Manufacturing & Materials
Galway
€2.44m
Novelplast Teoranta, Athlone Institute of Technology, AvonCourt Packaging Ltd, National University of Ireland, Cork (UCC)
The overall objective of PerPET is to transform the plastics industry: drastically reducing the amount of fresh petroleum extracted virgin material used, and positioning PET recyclate as a valuable, perpetually reusable resource.
Energy, Climate Action and Sustainability
Meath
€1.89m
LAN CTR (Lárionad Acmhainní Nádúrtha CTR), National University of Ireland, Dublin (UCD), e-Seed Crop Technology Solutions Ltd, SeqBiome Ltd, Origin Enterprises Public Ltd Company
E-Crop will develop innovative agri-technologies that provide farmers and agri-advisory industries with the tools needed to monitor and improve crop health.
Energy & Climate Action
Dublin
€1.5m