Digitising companies all over Europe from a gteic hub in Rural Mayo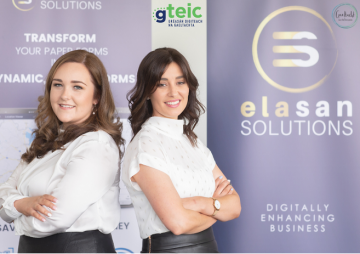 Entrepreneurs, Elaine Doherty and Sandra Ginnelly, want to remove the stress and hassle all businesses fear when going digital. The picturesque Mayo Gaeltacht of Iorras provides the backdrop for this exciting new venture.
Elasan Solutions Ltd, the company they founded earlier this year, is a unique Irish digital start-up, based in gteic@Béal an Mhuirthead in Iorras, Co. Mayo and specialise in providing SMEs with a complete service offering the expertise & skills required to source, develop and implement digital solutions for their business.
With over 20 years' experience in Digitalisation, Digital Marketing and Business Development, Elaine and Sandra are perfectly placed at the forefront of the current global trend of digital transformation.
"We know no two businesses are the same, so we strive to deliver bespoke digital solutions to boost our clients businesses. We aim to implement the right digital platforms, in the right places for our clients to enhance their business processes so as to enhance scalability, flexibility, adaptability and of course ultimately to reduce costs."
Given the acceleration of digitalisation across all industries due to the impact of the pandemic, businesses have put a greater investment and prioritisation towards technology.
"Industry leaders such as Deloitte are saying that it 'has turned digitization from a "nice to have" to a "must have" for many organisations, forcing them to adapt and modernise quickly in order to keep their operations running. In evidence of such demand and research showing that many SMEs just don't have the skill set available to source and implement the required digital platforms, the idea behind Elasan Solutions was born."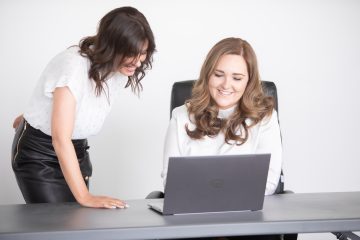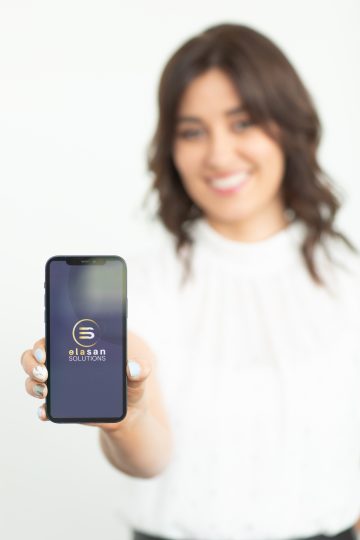 With the vast number of platforms and applications on the market, Elasan Solutions quickly realised how difficult it was for businesses to determine which is tools would work best for them and set about sourcing and customising digital solutions to give their clients a competitive advantage.
"Considering the demand of SMEs in Europe, we developed a Mobile Forms App that is universally adaptable to the requirements of the client regardless of their industry from construction to agriculture and beyond. The App transforms their paper forms and workflow into dynamic mobile forms, giving them access to easier, faster, more accurate data collection and boasts an array of powerful features such as QR & Barcode Scanning, GPS Location Tracking and image/video/audio capture. Further to this, it transforms their data into meaningful business insights via a reporting dashboard."
Both Elaine & Sandra are Iorras locals and are raising young families in the area. It is with pride that they remain in Iorras to develop and grow their new company.
"As a start-up we are very lucky to have such great facilities available to us within our area and we are very grateful of the fact that with such an immensely digital based company, access to high-speed broadband means we do not have to move outside of our hometown in order to develop our idea and establish our company. In addition to this, the facilities available in gteic@Béal an Mhuirthead and the support of Údarás na Gaeltachta, will give us the scope to grow our team in future to provide employment locally, which we see as a major triumph in enabling others just like us to develop their careers while staying close to home."
Elaine Doherty and Sandra Ginnelly are the founders of Elasan Solutions, a startup company which specialises in providing SMEs with digitisation services. They run their business from gteic@Béal an Mhuirthead which is located on the Iorras Peninsula in the Mayo Gaeltacht. www.elasansolutions.ie
gteic@Béal an Mhuirthead a state-of-the-art innovation & digital hub where the unique Gaeltacht culture drives creativity and innovation. gteic@Béal an Mhuirthead is part of the gteic Gréasán Digiteach na Gaeltachta (Gaeltacht Digital Network) and a growing digital ecosystem which will see hubs in 31 Gaeltacht locations countrywide when complete.