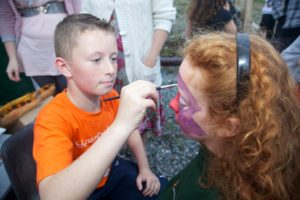 Óige na Gaeltachta is committed to providing a broad range of support services to youth clubs, community groups and voluntary organisations providing an important service to young people in the Gaeltacht.
One of Óige na Gaeltachta's main aims is to improve community based youth services for children from the ages of 7 to 18 and to promote and increase the use of Irish within these services.
Why not contact Óige na Gaeltachta to find out more about their range of services? They can benefit the youth in your community.
Gaeltacht Youth Clubs
The youth organisation, Óige na Gaeltachta Teo, was founded in 2006 to promote and develop services, through the medium of Irish, for young people in the Gaeltacht.
The need for the establishment of a Gaeltacht youth structure arose from the recommendations of a report on the needs of the Irish-speaking youth published in 2003. Óige na Gaeltachta Teo, was established and is being funded by Údarás na Gaeltachta.
Óg Chlubanna sa Ghaeltacht
Contact Information for Óige na Gaeltachta: