Studio Donegal
Stiúideo Dhún na nGall is located in the heart of Cill Charthaigh in the Donegal Gaeltacht, a region steeped in a history of hand weaving and woollen textiles, traditions dating back prior to the Industrial Revolution. Today, Studio Donegal is a small woollen mill situated on the Wild Atlantic Way, well equipped to facilitate the process of carding, spinning, hand weaving as well as garment making. The business is trading successfully whilst staying true to its core value of hand weaving all of its tweed.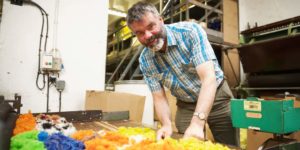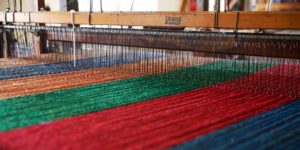 How did the Údarás help?
With the support of Údarás na Gaeltachta, Stiúideo Dhún na nGall have been able to enhance the tourism aspect of their business through renovating their building to suit visitors, allowing those who visit to see the craftwork in progress as well as the chance to discuss in the craft with the weavers. In addition, the company were given the opportunity to attend trade fairs which helped in raising the profile of the company and to attract new business.