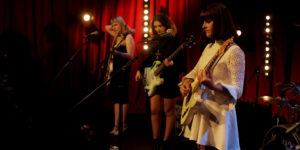 Red Shoe Productions
Red Shoe Productions is an Independent television production company based in the Waterford Gaeltacht. The company was established in 2007 and its aim is to create imaginative, intelligent, and thought-provoking programmes catering for a wide range of audiences and broadcasters. Included in Red Shoe Production's works are 'Imeall' and 'Hub', created for TG4 which is one of Irelands national public broadcasters. The company were presented with an IFTA (Irish Film and Television Award) for a program created in remembrance of Séamus Heaney. The company has also created a number of corporate videos for various companies and intends on adding to its services in this field in the future.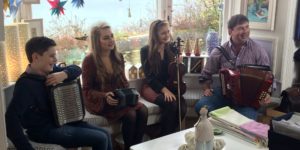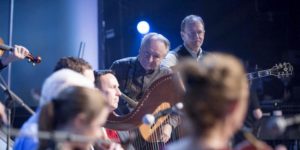 How did the Údarás help?
With support from Údarás na Gaeltachta a new office and editing room was opened in Baile na nGall, Co. Phort Láirge, adding to the facilities and the services available in the company's Dublin office. This development assisted the company to increase their content production and new equipment aided them in achieving production content of a higher quality. Additionally, Red Sock Productions have been able to employ more graduates, with the skillset and expertise necessary to advance the companies work.