Louis Mulcahy Pottery
When Louis Mulcahy won first prize for pottery in the National Crafts Competition in 1975, he decided to move his workshop from Dublin to Dingle. For nearly fifty years Louis has been researching materials and producing new designs. His vision to produce the aesthetically and technically best pottery and to develop a studio/workshop which would leave a legacy on the long term history of Irish handcraft.
Louis makes his own glazes from natural silica, fluxes and colouring minerals. His clay bodies are blended from stoneware and porcelain clays of the highest quality. This devotion to quality has gained worldwide recognition and the pottery has a special reputation for its durability, large pots and rich, glossy glazes.
Louis continues to make all his pots at his workshop at Clogher Beach, West Dingle. His work is distinctively Irish and reflects the magnificent scale and beautiful colours in the land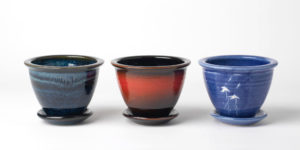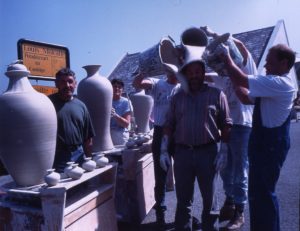 How did the Údarás help?
Údarás na Gaeltachta supported the business development, employment, and the provision of technological and industrial facilities. Coordinating various training courses and seminars abroad to secure new business, which has led to an increase in the business performance for Louis Mulcahy Pottery. Louis Mulcahy is one of the biggest employers in the area.
Visit Louis Mulcahy Pottery/Potadóireacht na Caolóige, quality Gaeltacht craftsmanship, the opportunity to try your hand at pottery in the workshop and enjoy a bite to eat in Caifé na Caolóige!