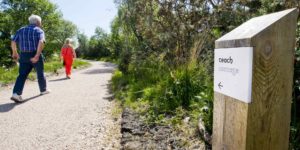 Ionad Cultúrtha an Phiarsaigh
This visitor centre, in Ros Muc in the heart of the Connemara Gaeltacht, tells the story of Patrick Pearse and brings visitors on a journey of discovery through the language, culture and landscape of this stunning part of South Connemara.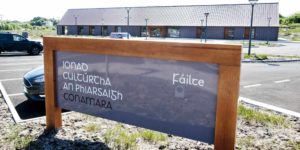 How did the Údarás help?
Building on the existing Pearse's Cottage, Údarás na Gaeltachta in conjunction with the Department of Culture, Heritage and the Gaeltacht, collaborated with Fáilte Ireland and the Office of Public Works (OPW) to create a world-class visitor attraction. Open since 2016, the centre has attracted tens of thousands of international visitors to the region. Údarás continues to collaborate with the OPW to promote the site and the centre also hosts meetings for local tourism operators and for the local community.