Bácús Bhréanainn
Bácús Bhréanainn is an independent craft bakery in Daingean Uí Chúis (Dingle) in County Kerry. They make a tasty range of bread and confectionary which they deliver to shops, restaurants and cafés in Daingean Uí Chúis, Tralee and Killarney.
Their team bakes through the night to have fresh bread ready for delivery before breakfast time Monday to Saturday. The work requires precision and accuracy, but they always take the time to ensure quality standards are met and work to constantly improve their produce.
Their head baker and owner, Orla Gowen, believes that simple fine ingredients and time are the only essential components of excellent baking. She is a strong supporter and promoter of local production, small traders and traditional baking methods. In July 2018, Orla opened a bakery shop, Bácús Bhréanainn in Sráid an Doirín, Daingean Uí Chúis.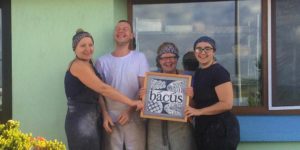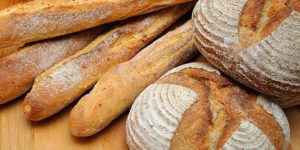 How did the Údarás help?
Orla Gowen established Bácús Bhréanainn in Cé Bhréanainn (Brandon) in 2009 and with the support of Údarás na Gaeltachta she relocated the microbakery to Páirc Ghnó na Coille in Daingean Uí Chúis (Dingle). Údarás also provided assistance to the company to support the training of the dedicated team.