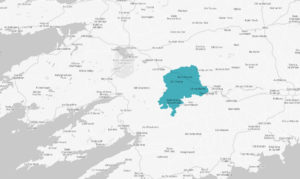 Múscraí is a centre point between the other Gaeltacht Language Planning Areas (LPT) in Munster and is equal length from na Déise, Ciarraí Theas and Ciarraí Thiar.
Muscraí is different to almost every other LPT in the country in that it is an inland area – it is located in a mountainous area in northwest Cork.
The 2016 Census figures show that there are 3,785 people living in this LPT and 23.1% of the population over 3 years of age spoke Irish on a daily basis.
Language Planning Officer
Eibhlín Ní Lionaird
opt@muscrai.org
Language Planning Committee