Údarás na Gaeltachta welcomes €2.8M funding from the Rural Regeneration and Development Fund for projects in Donegal, Mayo and Galway Gaeltacht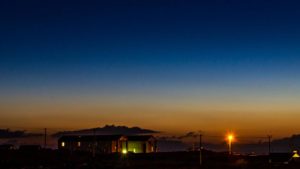 Údarás na Gaeltachta welcomes the announcement by Taoiseach Leo Varadkar T.D. and Minister for Rural and Community Development, Michael Ring T.D., today (23/11/2018) that capital funding in excess of €2.8m has been announced for Údarás na Gaeltachta projects in the Donegal, Mayo and Galway Gaeltacht.
The funding has been approved for projects that will make up part of gteic – Gréasán Digiteach na Gaeltachta (Gaeltacht Digital Network). gteic is a network of innovation and digital hubs in locations throughout Ireland's Gaeltacht areas. The innovation hubs will be dotted along the majestic Wild Atlantic Way in Donegal, Mayo, Galway, Kerry and Cork and will include Waterford and Meath in Ireland's Ancient East. These developments will have no small effect on the sustainable economic and social development of the Gaeltacht.
The funding is approved at a support level of 75% under the Rural Regeneration and Development Fund for three successful applications from Údarás na Gaeltachta as follows:
€1.5m approved for the completion of the undeveloped top floor level of gteic @Gaoth Dobhair on the Gaoth Dobhair Business Park to add a further 1,725 sq.m of new work space/offices;
€548,000 to develop the gteic @An Spidéal Innovation and Digital Hub in Conamara;
€795,000 to develop 8 Innovation Centres/Digital Hubs/Centres of Excellence in the Mayo Gaeltacht areas including Béal an Mhuirthead, An Eachléim, Gaoth Sáile, Acaill agus Tuar Mhic Éadaigh.
Micheál Ó hÉanaigh, Údarás na Gaeltachta CEO, said "We would like to welcome this capital funding from the Department of Rural and Community Development for the completion of these important rural projects. These projects will significantly add to the opportunities available to the rural communities in these areas to access employment in their own area or for the Gaeltacht Diaspora to return to their native place. The approved funding will have a significant effect on the lives of this community and it is central to our strategy to provide remote working opportunities in the Gaeltacht and the growing gteic digital ecosystem that is being developed is succeeding in encouraging people to return to the Gaeltacht.
The provision of this funding will enable us to further advance important aspects of our 2018 – 2020 Strategic Plan and also the 5 year Action Plan for the Irish language, which contains challenging and ambitious objectives for the development of the Gaeltacht, in order to increase job creation in these areas."