Maine's thriving coast, Sustainable Irish Seaweed and Blue Energy – a virtual feast in store for Lá Mara 2020 Marine Webinar
National and International Marine experts headline Údarás na Gaeltachta's annual marine event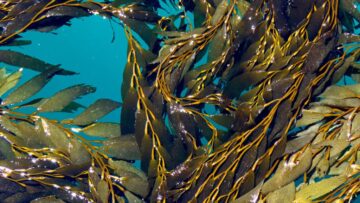 A virtual feast of marine sustainability expertise is in store at the Lá Mara 2020 global marine webinar being organised by Údarás na Gaeltachta on Thursday September 24th as part of World Maritime Day.
The international line up of leading marine experts will share their experience and knowledge on a range of trending issues relating to the importance of innovation and sustainability in the marine sector.
The webinar will explore the breadth of the Blue Economy and the opportunities for the Gaeltacht and Ireland more generally.  The perspective of business and industry is a timely and appropriate element of the seminar in evidence of global commitments to renewable energy and the role of clusters in our maritime future and the 'Blue Energy' sector will be highlighted. The sustainability of the Gaeltacht is closely associated with sustainable marine development, and the webinar will explore how both the traditions of our coastal communities and the new technologies and new business opportunities can be harnessed to create really sustainable development at local and national scale.
A third-generation lobster fisherman and climate scientist will outline how community, culture, the coast and climate change have equal importance on the infamous islands of Maine, USA, in crafting a roadmap for further developing Maine's economy.  Seaweed harvesters, farmers and producers will have particular interest in a discussion on the appropriate standards that can be implemented to ensure sustainable harvesting of both wild and farmed seaweed and consider the value added opportunities creating even more jobs and wealth from the available seaweed.  Farmed seafood can be used to help the climate action agenda and how long-term food security and public health can be supported by a thriving marine sector.
Hosted by Údarás na Gaeltachta, Lá Mara is in its second year following its successful inaugural event at Páirc na Mara in Cill Chiaráin in 2019. That celebration of all things marine, from curach making to seaweed harvesting, from renewable energy to using coral as a medical device, has made Lá Mara an annual event in the Irish marine calendar. COVID-19 restrictions will now allow an international audience to get a taste of the significant work being done by Údarás na Gaeltachta in supporting the marine sector in Ireland's Gaeltacht areas.
Uncertain times have brought into sharp focus the importance of the marine industry and its vital role for Irish and Gaeltacht communities. The sustainability of vital natural resources that have sustained and nourished Irish communities deserve significant attention and innovation.  Within one generation, life on the coast of Ireland has changed from not just nourishing a household but to one that can generate a decent living and a thriving and sustainable business.  The marine sector has created many employment opportunities over the years.
'We hope to build on last year's wonderful event and show people the advantages and opportunities of the marine sector and how it has sustained and nurtured coastal communities.  The speakers at this year's event, although present virtually, can transcend technology giving attendees a great sense of how our marine traditions can still thrive alongside new technologies and practices to help the climate and environment in a sustainable fashion.'

Mark White, Director of Enterprise, Employment & Property at Údarás na Gaeltachta
 The webinar will be held on Thursday September 24th 2020 from 12.00 – 16.30 and those who wish to attend can register at https://www.eventbrite.ie/e/la-mara-domhanda-tickets-121077428849
Keynote speakers at the Lá Mara 2020 Marine Webinar include:
Val Cummins             Operations & Projects Director of Simply Blue Energy
Melaine Siggs            Director of Strategic Engagements of Global Aquaculture Alliance
Dave Garforth           Consultant at RS standards
Clodagh Barry           Director & Founder of The Cluster Centre
Frank Kane                Team Lead at Foras na Mara (The Marine Institute)
Sam Belknap              Climate Scientist & Senior Community Development Officer at The Island Institute, Maine
Mark White               Director of Enterprise, Employment & Property at Údarás na Gaeltachta
Chair:  Micheál Ó Cinnéide   Former Director at the Environmental Protection Agency
Event details:
Date:                   Thursday September 24th 2020
Time:                   12.00 – 16.30
Registration:      https://www.eventbrite.ie/e/la-mara-domhanda-tickets-121077428849