gteic digital hub tops the poll for IPSOS/MRBI
gteic@Béal an Mhuirthead tops the poll for IPSOS/MRBI
Leading research company to develop and grow in the Mayo Gaeltacht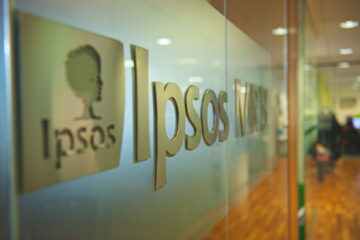 Údarás na Gaeltachta has welcomed the decision by leading market research company IPSOS/MRBI to establish a presence in gteic@Béal an Mhuirthead and especially in the gteic digital hub network. Two full time jobs will be created in gteic@Béal an Mhuirthead initially and IPSOS have announced that they are looking to recruit 30 people for a mixture of part- and full-time positions from the Iorras (Erris) and northwest Mayo areas.
A primary call centre is currently being fitted in gteic@Béal an Mhuirthead for the company but it is envisaged that future IPSOS employees will be able to use any of the new gteic hubs being developed at the moment, namely gteic@An Eachléim and gteic@An Corrán Buí, as the company develops and when COVID-19 restrictions ease.
IPSOS employs 18,000 people globally and provide market research services to companies online, through one on one interviews, by mail and through phone calls.
The nature of market research services leans towards part-time employment in order to enable the business to cover various work shifts during and outside of normal office hours.
IPSOS have begun the process of recruiting 30 people in a mixture of part-time and full-time contracts in the Iorras (Erris) area and training courses (Customer Service – QQI 1 -Level 6) are being provided on a partnership basis by Údarás na Gaeltachta and Mayo North East Leader Partnership Company, Social Inclusion and Community Activation Programme (SICAP)  as preparatory courses for people in the area interested in the employment opportunities being offered by the company.
Anna Ní Ghallachair, Cathaoirleach of the Board of Údarás na Gaeltachta welcomed the IPSOS announcement:
"In welcoming IPSOS to the Mayo Gaeltacht we wish them every success in this new aspect of their business. This represents a significant step for the gteic network in Mayo and embodies the opportunity that exists for companies to locate in the Gaeltacht and for their employees to operate seamlessly from multiple locations in gteic hubs throughout the Gaeltacht."
Aoife O'Connor, CATI Manager, IPSOS said:
"We are delighted to be establishing a new presence in Béal an Mhuirthead with the support of Údarás na Gaeltachta and look forward to exploring the many opportunities the gteic network will provide our business in the years ahead. It is fantastic for our staff to have the opportunity to benefit from the wonderful work life balance that the Mayo Gaeltacht has to offer."
Mícheál Ó hÉanaigh, Údarás na Gaeltachta Chief Executive said:
"It is a vote of confidence for the gteic network that an international company of IPSOS' standing is establishing a presence in the gteic network and grasping the business opportunities that remote working provides in Gaeltacht areas. The gteic network eliminates any perceived obstacles to living in the picturesque rural areas of Ireland and connecting with people and businesses worldwide."