Dingle Oceanworld Aquarium
Rated on Trip Advisor's top ten things to do in Co. Kerry, Mara Beo an Daingin (Oceanworld) is a vibrant example of how Údarás na Gaeltachta works with private enterprises to create employment and opportunities in small towns. Mara Beo an Daingin is Ireland's largest aquarium, with plans to expand further.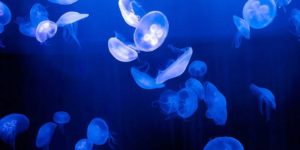 How did the Údarás help?
Údarás na Gaeltachta has supported the company from its very early days providing support through capital and employment grants, investments, marketing support and support for research and development.