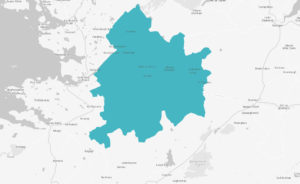 An Ghaeltacht Láir is a very large Gaeltacht Language Planning Area (LPT) that stretches from Clochán, in the Gleann Fhinne parish, to Dúchoraidh, and southward to Srath Buí and on to Gleann Mór na nGleanntach and Éadan Anfach.
According to the 2016 Census, 1,595 people lived in this LPT, and 21.9% of this population over 3 years of age spoke Irish on a daily basis.
The approved language plan.
Gleann Fhinne CTR
Language Planning Committee:
Plean Teanga don Ghaeltacht Láir
Gleann Fhinne CTR
An Clochán Beag
An Clochán
Leifear
Co. Dhún na nGall