ProAmpac continues to grow apace in Gaoth Dobhair
Acquisition of Euroflex Teo. expands global packaging giant's capabilities and reach from the Donegal Gaeltacht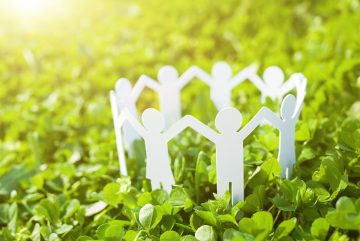 Údarás na Gaeltachta welcomes the announcement by ProAmpac, a client company based on the Gaoth Dobhair Business Park, on its agreement to acquire Euroflex Teo, the printing and packaging specialists also located on the Údarás na Gaeltachta facility in the Donegal Gaeltacht.
The agreed acquisition, the terms of which have not been disclosed, will strengthen the printed film, lamination and pouching packaging capabilities of ProAmpac ensuring integrated supply chains, increasing production expertise and expanding its blue-chip customer base in Ireland, while enhancing service to their European customers.
Euroflex Teo., a family-owned business based in Gaoth Dobhair with the support of Údarás na Gaeltachta since 2005, is a leading supplier of protein packaging products to the significant meat, cheese and dairy industries in Ireland and also serves fast-growing segments including coffee, pet food and nutrition supplements. Euroflex currently employs 60 people in Gaoth Dobhair and this employment and its manufacturing facilities will be maintained to strengthen and enhance the expertise of ProAmpac in high-barrier flexible packaging and R&D innovations for resealable and retortable packaging.
ProAmpac is a leading global flexible packaging company with a comprehensive product offering, providing creative packaging solutions, industry-leading customer service and award-winning innovation to a diverse global marketplace.  With the addition of Euroflex, ProAmpac has expanded its European operations to a total of 8 and a total of 45 globally.
Today's announcement reflects the continuous growth of ProAmpac in Gaoth Dobhair in recent months including a significant contract announcement with C&D Foods in May 2021 reinforcing ProAmpac's commitment to its Irish operations. The acquisition will bring the company's employment in the Donegal Gaeltacht up to approximately 300 people, establishing Gaoth Dobhair as global centre of innovative and sustainable packaging manufacturing.
The full integration of this complimentary acquisition expands ProAmpac's manufacturing capabilities for printed film, lamination and pouching solutions in Ireland as the company serves a growing base of multinational customers.
Greg Tucker, Founder and CEO of ProAmpac, said:
"Euroflex is an exciting addition to the ProAmpac family in Europe. This family-owned business shares our values and continues to deliver strong performance, with a leading position serving Ireland's meat, cheese and dairy markets. We are delighted to add Euroflex's high-quality product offering, innovative R&D-focused team and relationships with blue-chip multinational customers to ProAmpac's growing European platform."
Derek Richardson, CEO/Owner at Euroflex, said:
"We are thrilled to join ProAmpac and partner with Greg, and the entire ProAmpac team. With this combination, our expertise in high-barrier applications will complement ProAmpac's broad offering of high-quality flexible packaging products. We are able to take this next step for our business because of the continued hard work and dedication of our team, and we are confident in the growth opportunities ahead."
John McDermott, Operations Director of ProAmpac, Gaoth Dobhair welcomed the announcement:
"The addition of Euroflex to the ProAmpac family is a fantastic opportunity for growth for all not only in building on complimentary expertise and capabilities but continuing to provide sustainable employment to the community that have ensured the progress of both companies to date. It is a very exciting prospect to envision what will be possible for the company to achieve on a global scale when the significant skills and innovation of both parties are amalgamated. This partnership will continue to facilitate production and employment expansion while enhancing the ProAmpac Donegal facility as a global hub for both human and pet food sustainable packaging innovation."
Anna Ní Ghallachair, Chairperson of the Board of Údarás na Gaeltachta stated on behalf of the Board:
"On behalf of the Board of Údarás na Gaeltachta, I congratulate both ProAmpac and Euroflex on a partnership that we expect will continue to create significant opportunities for employees and businesses in the Donegal Gaeltacht. It will strengthen the company and make available to it additional resources and expertise in going to market.''
Údarás na Gaeltachta's CEO Mícheál Ó hÉanaigh also added:
"This is a significant announcement for the Donegal Gaeltacht and is an indication of the growth that businesses can achieve in Gaeltacht Areas. Innovation and creativity along with a highly skilled workforce has led to this partnership which will continue to deliver growth and employment for the community in Gaoth Dobhair. We welcome the continued strategic investment, development and growth by ProAmpac and Pritzker Private Capital in the Gaeltacht and look forward to a long lasting and mutually beneficial partnership."