Statement from Údarás na Gaeltachta's Board Meeting October 30th 2020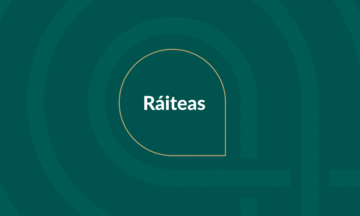 The Board of Údarás na Gaeltachta has welcomed the €8.13m increase to the organisation's core funding in Budget 2021
Anna Ní Ghallachair Chairperson of the Board of Údarás na Gaeltachta welcomed the significant increase to the organisation's core funding in Budget 2021, thanking Ministers Catherine Martin and Jack Chambers for an increase that has restored the organisation's capital budget closer to 2010 levels.
She said that it was an acknowledgement of the work carried out by staff and board members over the past few years around seeking an increase for Údarás funding in order to address economic, social and cultural challenges in the Gaeltacht.
She confirmed that Údarás na Gaeltachta will continue to address the significant challenges faced by Gaeltacht companies and communities arising from the COVID-19 pandemic and Brexit.
The Minister for Finance, Paschal Donohoe, the Minister for Public Expenditure and Reform, Michael McGrath, the Minister for Media, Tourism, Arts, Culture, Sport and the Gaeltacht Catherine Martin and Government Chief Whip and Minister of State for the Gaeltacht and Sport, Jack Chambers, announced that Údarás na Gaeltachta's core funding would increase by €8.132m in Budget 2021.
An increase of €4.454m in the organisation's capital budget was announced, resulting in a €14.45m capital fund available to Údarás na Gaeltachta to commit to its development, enterprise and employment programme and to supporting Gaeltacht companies affected by the COVID-19 crisis. A €2.978 million increase was announced for the organisation's current budget to assist with salaries and pensions, while there was a €700,000 increase for the Community, Language and Community Development Organisations Fund in 2021.
A portion of the announced language planning budget of €5m will be committed to assisting Údarás na Gaeltachta with the implementation of language plans in the 26 Language Planning Areas and in the 3 Gaeltacht Service Towns under its remit.
Údarás invests in the future of Irish-language media
The Board of Údarás na Gaeltachta approved €135,000 in support for Waterford Institute of Technology (WIT) to run the Higher Diploma in Television and Media Production in conjunction with Nemeton Teo. and Údarás na Gaeltachta in An Rinn, Co. Waterford.
A partnership was established in 2005 between WIT and Nemeton Teoranta, with the aim of identifying development opportunities for Gaeltacht areas in Co. Waterford. As a result of this partnership, and with Údarás na Gaeltachta's grant support, an academic accreditation was developed and secured for the Higher Diploma in Television and Media Production (Level 8 of the National Qualification Framework) which focused on the expert skills needed by people who were interested in television production.
Over the past 14 years, 148 students have undertaken this course and have made huge progress in the TV and audio-visual sector.  Ninety per cent of the students in the 2019/2020 academic year secured a job in the TV and digital media industry as directors, producers and editors.
Course partners have invested €3 million into the initiative over the past 14 years including Údarás na Gaeltachta's investment of €1.7 million.
30 new jobs approved with an investment of €2.4m in Gaeltacht companies
The Board of Údarás na Gaeltachta approved a number of projects today (30/10/20) which will result in 30 full-time jobs and an investment of up to €2.4m when these projects are underway. The proposed initiatives will support new jobs in Gaeltacht companies in County Galway.