Gaeltacht Digital Economy to benefit from transnational collaboration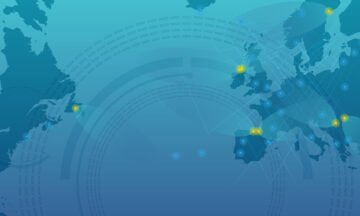 Gaeltacht Digital Economy to benefit from transnational collaboration
It is hoped that the digital economy of Ireland's Gaeltacht areas will benefit greatly from today's announcement of Údarás na Gaeltachta becoming a full member of ERNACT, the European Regions Network for the Application of Communications Technology. Gaeltacht regions from Donegal, Mayo, Galway, Kerry, Cork, Waterford and Meath will now have the chance to share knowledge and good practice and to propose and implement transnational collaborative projects with a network of another 9 core ERNACT regions in 7 countries across Europe, Scandinavia and Canada.
Údarás na Gaeltachta's strategic plan places special emphasis on the Gaeltacht digital economy and digital transformation, including the development of the gteic network, a network of 30 digital hubs throughout the Gaeltacht as a basis for innovation, entrepreneurship and remote working.  Membership of ERNACT will be hugely beneficial to Gaeltacht communities as the digital economy sees an increase in value and as opportunities to learn, innovate and collaborate with other peripheral European regions arise.  Gteic digital hubs and Gaeltacht businesses will be able to access international expertise in the relevant fields of digital technology due to this arrangement.
Údarás has worked in partnership with the ERNACT regions and cities on a project-by-project basis for a number of years, including the introduction of digital transformation in fishing and tourism and digital innovation hub development.  The ERNACT network consists of a number of regional and city public authorities, universities and development agencies who have been working together since 1991 to access European Union programmes and funding in order to add value to each region's digital transformation efforts, which in recent times as a result of the global pandemic have illustrated the importance of digital technology.
Údarás na Gaeltachta's CEO Mícheál Ó hÉanaigh said
"Becoming a full member of the ERNACT network will enable us to build on this solid collaboration by jointly planning with the other ERNACT regions to take advantage of the increased sustainable digital transformation measures planned for the new EU programmes for the 2021-2027 period".
 Colm McColgan, ERNACT General Manager, stated that
"the diverse cultures and languages represented in the ERNACT network, deepened now by the addition of the Irish Gaeltacht region, strengthens our capability to offer unique approaches and solutions to Europe's digital transformation challenges".
Ends